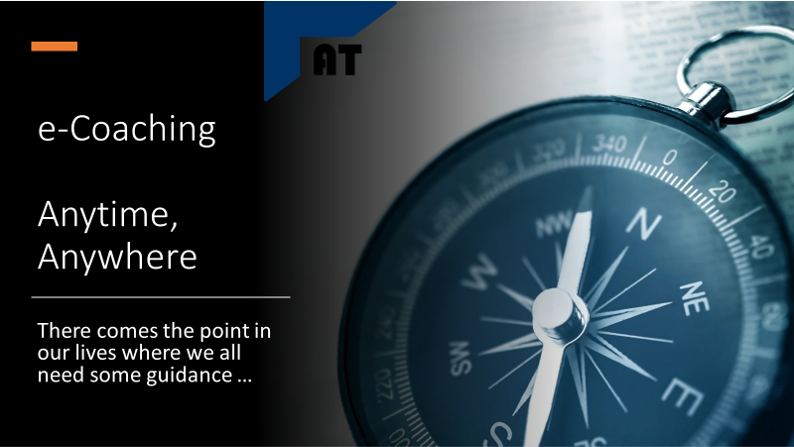 Imagine you do not need to book virtual or face-to-face coaching sessions.
Imagine you can have coaching support for all areas of life whenever you need it.
Imagine you get fast, comprehensive and confidential reply to your queries with 24 hours (48 hours on weekends).
Make these imaginations come true and sign-up for one of our integrative e-coaching plans.
Never be alone.
Integrative e-Coaching
e-Coaching is done entirely via e-Mail.
This Sustainer course is limited to 10 e-Mails over a period of 2 Months - ideal to sustain peace of mind during rough times in your life.
e-Coaching is flexible, comfortable, hassle-free and paced by you.
e-Coaching allows you to recap and review previous sessions any time - as often as you like.
Integrative e-Coaching is using a unique Coaching approach blending essential techniques.
Integrative e-Coaching is the answer to your questions - anytime, anywhere.
Choose ATvisor™
Live & Lead wiser
Live Wiser™ is an integrative Self-Development approach blending essential techniques from Coaching, Leading Change, Cognitive Behavior, Mindfulness and Wellness with insights from Behavioral Research, Neuroscience and Psychology – individually tailored for each client. Live Wiser™ builds on the belief that sustainable behavior change is unleashed by lasting mindset shifts that come from within.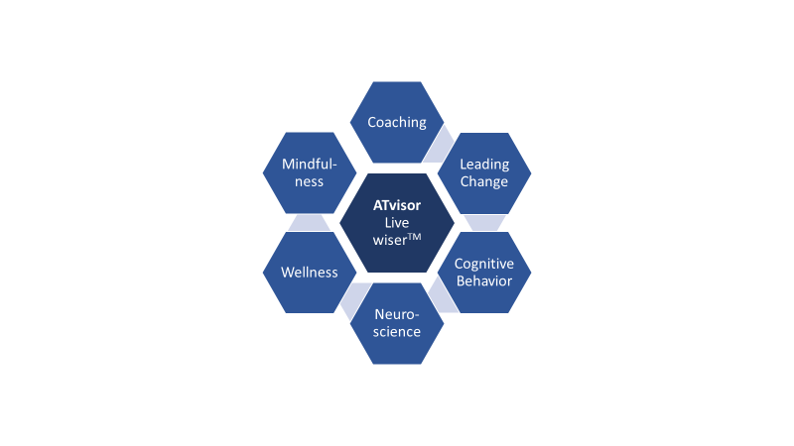 Disclaimer
While Coaching is generally NOT covered by Teachable's 30-day student refund policy, this e-coaching based self-development course is one of our entry programs and a great opportunity to experience ATvisor™. We are happy to refund for the e-coaching in the unlikely case you are not satisfied.
Having said this, coaching requires a two-way commitment between Coach and Coachee. While we trust in your best efforts, we will ensure to make the coaching journey worthwhile for you – providing support beyond the official sessions if needed.
In case of any questions or concerns, kindly contact us via Email.