Not sure if coaching is the right thing for you?
Want to understand more about our coaching style before any commitment to a full coaching journey?
Are you stuck and short of time, just looking for some new perspectives?
Then book a Speed Coaching Session with us now at a special rate and qualify for possible discounts on your next booking of one of our services.
Speed Coaching - 30 minutes, 1800 seconds, 360 degree views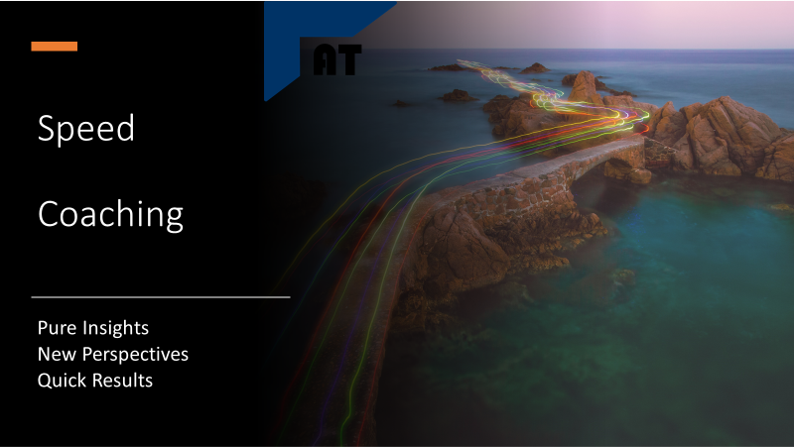 As Founder of ATvisor – Live Wiser™ and Author of the Self-Coaching Book "Intentionally becoming Different", I am driven by the mission to make a positive difference in lives of people - strongly believing that people are generally good and acting in their best intentions.
In this 30 minutes session we will explore how we can best help you in life - privately as well as professionally. Gain refreshingly new perspectives and intentionally different thoughts.
Let's kick-start an engaging journey of self-discovery and development.
Frequently Asked Questions
Can I get a refund if I'm unhappy with my purchase?
As stated in Teachable's Terms of Use, Coaching IS NOT covered by Teachable's 30-day student refund policy. Also, Coaching requires a two-way commitment between Coach and Coachee. While we will ensure to make the session worthwhile for you, what you make out of it is up to you.
How do I schedule my appointment?
Upon purchasing coaching, you'll receive further instructions on how to book a time for your appointment.
Can I purchase coaching more than once?
Absolutely! In fact, see coaching as a self-improvement journey. If you find yourself in need of coaching more than once, simply purchase the coaching again, or feel free to explore our other coaching options. Due to the special discount rate, we allow a maximum of two bookings per client for this speed coaching service. Thanks for your understanding.
In case of any questions or concerns, kindly contact us via Email.
Featured Products
Feel free to look at more offerings from ATvisor™ - Live & Lead wiser.